Library NEWS
Just a reminder that the library will be closed on Friday as the gala cakes will be on display. Classes will be given a time to come and view them.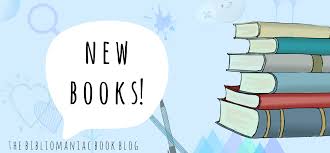 NON-FICTION
Going to school by Grace Jones 372.24

Rainbows by Martha Rustad 551.46

Why we eat vegetables by Beth Reinke 613.2
PICTURE BOOKS
Nga atua=Maori gods by Robyn Kahukiwa K
Te Haka a Tanerore by Robyn Kahukiwa K
Little kiwi, the cool mama by Bob Darroch D
NEW DISPLAY - The kiwi
Save our Kiwi Month - October is Save Kiwi Month
There are heaps of ways to get involved, during the month and also throughout the year. There are lots of ways to help save our national icon. Save Kiwi Month is the national fundraising campaign led by Kiwis for kiwi. All New Zealanders are urged to join and fight ton save our national icon. Below are a couple of great activities you can participate in.
Quest for Kiwi
Join the Quest for Kiwi and let us know what signs of kiwi you discover. Everyone from experts to novices are welcome to join in. There are many ways to identify kiwi – from their calls, feathers, probe holes, burrows, poo or footprints. Take your smartphone or camera with you so that you can record the evidence, then upload it to the Quest for Kiwi page. This will help us (and others) to verify your sighting so that we make sure we get things right.
Quest for Kiwi is a national programme being launched in partnership with Kiwis for kiwi through iNaturalist. It aims to clarify where kiwi are present and absent, providing a better understanding of where conservation efforts are most needed to ensure kiwi are preserved for future generations. Get involved in Quest for Kiwi