WHAT'S ON TOP
Paremata School's Daily News
Wednesday 28th October 2020
Ko te Rāapa ko tēnei ra te rua tekau ma waru ō Whiringa-ā-nuku
Term 4 - Week 3 - 2020
WHAKAPONO KIA KOE
Believe in Yourself
Attitude Determines Altitude
Kupu o te wiki

Whakapaingia te ruma.


Tidy the room.

Kupu O Te Ra

Rārangi mai.

Line up here.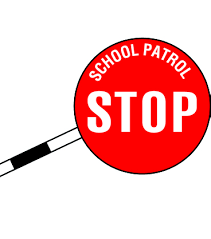 I tēnei ra (Today - Rāapa)
Genesis G, Lily C, Nathaniel O, Kees T
Apopo (Tomorrow - Rapare)
Alex M Pm/Potiki H Am, Zoe A, Nikolai T

Big Fort Playground Rules
For your own safety and the safety of others please look after each other and make sensible and positive choices on the playground.
Please do not:
climb on top of or up inside the slide.

jump from the high levels of the playground.

climb on top of any of the playground equipment frames.

pick up the bark for any reason.

take balls anywhere onto the fort area.


SPOOKY SENIOR DISCO
We will be holding a disco for the senior syndicate on the 30th of October. The theme is scary movies so we would love it if you at least tried to dress up in the spookiest outfit you can find. The disco will start at 7:00 and end at around 9:00. Entry will be $5, no actual tickets will be sold, your name will be written down on a sheet of paper, so as soon as you walk in, your name will be crossed off. You won't have to worry about losing your ticket again. You can pay at the office and must be brought before Thursday 29th. If you would like, bring some extra money as we will be selling food and drinks. There will also be music and competitions with prizes. We look forward to seeing you there. Also, if you have any song suggestions please just let, Lara, Eamonn, Lily C, Alesana or Dylan know.
Thanks - The Senior Council

It's Term 4! Don't Forget to wear
YOUR SUN HATS!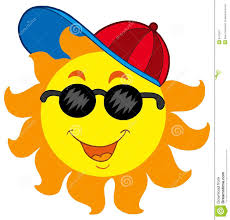 Te Whare Manahau.
Ruma Kākāriki is starting to finish our house of resilience. It is a project which will take most of the term. THIS week it is OUT OF BOUNDS as we are starting to paint the inside and outside. We are also repotting our seedlings and adding garden decorations.
When it is complete, classes will be invited to have a visit but until then PLEASE RESPECT the mahi and effort Ian and our Tamariki have and are, putting into this. Look at the progress from a sensible distance only. I know students at this school will support us by respecting People, Property and Safety.
Duty Teachers
1st Half: Emma and Mrs Va'a
2nd Half:
Rachel and Juliet
Weekly Events
Monday
Tuesday
Wednesday
Ice-Cream

$1, Cookies and Muffins $1.50 (juicies only for dairy-free and gluten-free students only $1)
$2 Sausage sizzle

Year 5-8 Wheels Day
Thursday
Friday
Year 1-4 Wheels Day

Subway

Kapa Haka Year 1-4 @ 9:00 - 9:30am

Kapa Haka Year 5-8 @ 9:35 - 10:30am
Term 4 Events
Week 3
Monday to Friday - Kahikatea day trips to Heart for Art
Week 4
Tuesday 3rd of November - Photos - Ruma Kōtare and Hihi, Netball teams, Year 8's, Senior Council and Band
Week 5
Tuesday 10th November

Thursday 12th November

Friday 13th November

October is Save Kiwi Month. There are heaps of ways to get involved, during the month and also throughout the year. There are lots of ways to help save our national icon
Save Kiwi Month is the national fundraising campaign led by Kiwis for kiwi. All New Zealanders are urged to join the fight to save our national icon.
A lot of great information can be found in our "How to Save Kiwi" guide. Click here to view it on our youtube channel.






BOOK OF THE WEEK






Tree beings by Raymond Huber Non Fiction (582.16)

Imagine if someone invented a machine that fights climate change, is powered by the sun, makes clean air for us, gives animals a home, grows delicious food, makes it rain, saves the soil, cleans up pollution, and is intelligent and beautiful! Hard to imagine something like that? Get ready to meet the tree... Tree Beings takes you inside the incredible world of the trees. You'll learn how they talk to each other and how forests enrich the whole planet. You'll also read about some of the amazing people who have made friends with trees.

TUHINGA PIKITIA (PICTURE BOOK)
Abigail and the restless

by Matthew Crossman

C
Everyone walks away

by Eva Lindstrom

L
Dharma the llama

by Matt Cosgrove

C
Sir Cumference and the Isle of Immeter

by Cindy Neuschwander

N
The chicken thief

by Beatrice Rodriguez

R
Ride the wind

by Nicola Davies

D
What do you call your grandpa?

by Ashley Barton

B
The hug blanket

by Chris Gurney

G
Twinkle, tickle, little star
by Anne Hunter
H

KORERO PAKI (FICTION)

The faraway truth

by Janae Marks

MAR

The seriously extraordinary

by Emer Stamp

STA

The gobbledegook book

by Joy Cowley

COW
The midnight howl

by Benjamin Read

REA
SS Penguin SOS
by Adrienne Frater
FRA

KORERO PUNO (NON FICTION)
Whiti : colossal squid of the deep

by Victoria Cleal

594.5
The virus

by Ben Martynoga

616
David Attenborough

by Lizzie Huxley-Jones

920 A
Queens: 3,000 years of the most incredible women in history
by Victoria Crossman
929.7

TUHINGA PAKI-AA-KAIAKO (SENIOR FICTION)
We had to be brave

by Deborah Hopkins

HOP

PAKIWAITARA WHAKAIROIRO (GRAPHIC NOVEL)