WHAT'S ON TOP
Paremata School's Daily News
Monday 3rd April
Ko te Mane tēnei rā te tuatoru o Āperira
Term 1 - Week 10 - 2023
Believe in Yourself
Attitude Determines Altitude
WHAKAPONO KIA KOE
Rerenga Kōrero
Kei te pewhea koe?
How are you?
Kei te māuiui ahau.
I am sick.
Patrols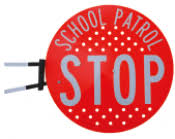 Check your school email for Term 2's roster.

Lost earring. If found, take to office.
Big Swing Timetable
Rāhina - Yr 3&4/ Kōwhai Team
Rātu - Yr 5&6/ Kauri Team
Rāapa -Yr 7&8/ Kahikatea Team
Rāpare -Yr 3&4/ Kōwhai Team
Rāmere - Yr 5&6/ Kauri Team
The Big Swing Timetable is in place from 8:20 a.m.
TERM 1
WEEK 10: 27th - 6th April Scholastic Book Bookaneer Book Fair
BOOK WEEK! Daily quizz on WOT
Author visit Philippa Werry Tuesday 4th April
Book Parade Thursday April 6th and judging classroom windows competition!
End of Term 1 Thursday 6th April
GOOD FRIDAY
April 7th

TERM 2


WEEK 1:
MONDAY 24 APRIL TEACHER ONLY DAY

Tuesday 25 April ANZAC DAY
Term starts
Wednesday 26th April

Ahoy mateys! Arrgh you excited the scholastic Bookaneer Book Fair has arrived !!
Now listen closely me hearties it is now time for all hands-on deck at the Scholastic Book Fair: where books are the treasure. Gather your lil' buccaneers and unearth the loot NOW until end of term.
Frid 31st March, Mon 3rd April, Wed 5th April, 8:30 – 9:00am & 2:45 – 4:30pm
Thurs 30th March, Tue 4th April, Thurs 6th April, 8:30 – 9:00am & 2:45 – 5:00pm
All purchases go towards raising reward points that we use to add new books to our school library. Put on your eyepatch and swashbuckle up,
Pirate Sharkbait McGee
PAREMATA SCHOOL BOOK WEEK
Our annual Paremata School Book week will be comin' Mon 3rd to Thurs 6th April. We will be celebratin' books and the joy of readin'. There'll be daily quizzes and activities, along with the annual "Decorate Your Room Window" competition runnin' during this week. We are also lucky enough to have a visit by Philippa Werry. She is an award-winning author of fiction, non-fiction, picture books, plays and poetry, especially for children and young adults, with a strong focus on New Zealand stories and history. Her visit to talk to the whole school on Tuesday 4th April is provided free by the New Zealand Book Council with the support of Read NZ programmes. Remember to get your costume sorted for the Book Character Parade that will be held on Thursday 6th April at 9:00am on the netball courts or in the hall if wet.
PHILIPPA WERRY : AUTHOR VISIT
Philippa Werry is an award-winning author of fiction, non-fiction, picture books, plays and poetry, especially for children and young adults, with a strong focus on New Zealand stories and history.
Waitangi Day: The New Zealand Story
Aimed at younger readers but providing an excellent resource for the whole family, this book looks at the rich history behind Waitangi Day, universally recognise
d as New Zealand's national day. It reviews the historic events behind the signing of the Treaty of Waitangi in 1840 and charts the celebrations, tensions and protests witnessed in the decades that followed, concluding with a summary of the Waitangi Day events now held on 6th February every year around the country. An engaging informative text gives children a very well balanced view of the significance and background to New Zealand's celebration of Waitangi Day.
The story behind the book
I'd been to the Bay of Islands several times before, but when I was writing this book, I knew that I needed to make another visit to get more photos and a clearer sense of where all the different locations are. This trip turned out to be a bit more complicated than we expected, because it coincided with the tail end of Cyclone Lusi, but it was still an amazing experience.
Our flight from Auckland to Kerikeri was cancelled so we had to go by bus instead. By the time we finally got there, we had missed almost a day of our three-day photo expedition, but it wasn't possible to take any photos that day anyway, and a lot of the historic sites, like the Stone Store and Kemp House in Kerikeri, were shut. Even the next day, our photos of the beach at Waitangi show it littered with debris after the storm. By the third day, the sun was finally out again.
We still managed to pack a lot into those three days. One of the highlights for me was visiting Oihi Bay. I'd never been there before and it was an amazing place, especially as we were the only ones there.